ABOUT US
The Founder
Our Chairman
Introdution
Our Inspiration
Administration
ABOUT US
The Founder
Late Smt. Janki Devi
(Soul and Spirit of the School)
Born in Calcutta now Kolkata. Graduated from University of Calcutta. Served TANTIA SCHOOL, Calcutta as a Teacher for 5 years. Migrated to Delhi in 1962.  Had the grit & determination to move ahead.  Started a small SCHOOL in a rented accommodation in 1964. 
 It is by dint of her tireless efforts, nursing and nurturing the small sapling: Rearing and transforming into a blossoming tree on 3.5 acres of land. 
Our Chairman
Late Shri P.L. Kharbanda
(Karmyogi) 
Born in Gujrawalan, Pakistan. Served Indian Army during World War II . Formed a Team in co-ordination with the Founder Secretary & laid the foundation of TAGORE SCHOOL.  Drafted & implemented policies to put the institute on the path of development.
His philosophy was simple to provide a school that would fulfill the needs of children. His administrative skills had been instrumental in the progress of School.
Introdution
Concept of education is undergoing a rapid transition in the present day dynamic society.  Introduction of the far-fetched changes in the very concept of education has become the key word of success.  Laying down emphasis on the all round development of the child is the hallmark of attaining excellence in this competitive world.  Child will have to be trained in a way that he/she can face the challenges of the life and society with full moral strength and self-confidence.

Accordingly, with a  view to facilitate all round development of its students this institution attaches great importance to various programmes and activities outside the class room routine too.  These are, thus designed to develop important behavioural traits so as to enable one to set peace with the 21st century competition and speed.

And that is why equal attention is paid towards both academic and moral development of the child.  The idea is to develop not only bright students but also responsible citizens.


Our Inspiration
India has a rich cultural heritage and Gurudev Rabindra Nath Tagore is one of its most distinguished contributors. His visions and teachings were a fine blend of art, culture and education.  The famous Shanti Niketan is the living testimony of the fact.  Today, when the world speaks of love for nature, environment of protection, conserving culture, literacy progamme and what not, but the thoughts of Gurudev, which came to us years ago, itself give the glimpse of all this.  What a great vision he had.

Inspired by this, Rabindra Educational Society decided to shoulder the responsibility of imparting education to the children based on the ideals of Gurudev.  And so, Tagore School came into existence in 1964.  The growth of the institution, since then, has been phenomenal.
Administration
List of Members of School Managing Committee 
NAME

DESIGNATION/ OCCUPATION

PHONE NOS.

EMAIL I.D.

MS. RAKHI

CHAIRMAN

9818031099

MR. MOHIT KUMAR AHUJA

HOS

9811137930

MR. TAGORE KHARBANDA

MANAGER

9810431290

MR. YOGESH TANWAR

MEMBER PTA/BUSINESS

9818549092

MRS. ANJU ARORA

MEMBER PTA/PGT

9811411689

MRS. MEENU SHARMA

MEMBER PTA/TGT

9818737130

MS RASHMI PURI

VICE PRINCIPAL

SKV NO. 1, CHAND NAGAR

SCHOOL ID 1514110

D.E. NOMINEE

 

N.A.

MR AJAY CHAUBEY

VICE PRINCIPAL

RPVV BE- HARI NAGAR

SCHOOL ID 1514023

D.E. NOMINEE

 

N.A.

MR MANOJ KUMAR

VICE PRINCIPAL

GBSSS CLOCK TOWER

SITE II HARI NAGAR

SCHOOL ID 1514112

MEMBER ADVISORY BOARD

 

N.A.

MS SHASHI PRABHA    

VICE PRINCIPAL

SKV NO. 3 TILAK NAGAR

SCHOOL ID 1514016

MEMBER ADVISORY BOARD

 

N.A.

MR. ANIL WAHI

MEMBER/PRACTICE

9311115649

MR. JOGINDER SINGH

MEMBER/RETD. DDA

27851946

KUSUM GUPTA

MEMBER/SOCIAL WORKER

9891906263

MR. GANDHARV

MEMBER

9810600956

MR. RAVINDER CHAWLA

MEMBER/BUSINESS

9810230248

N.A.

MR. KAMAL KISHORE KHATTAR

MEMBER/AO

9891061107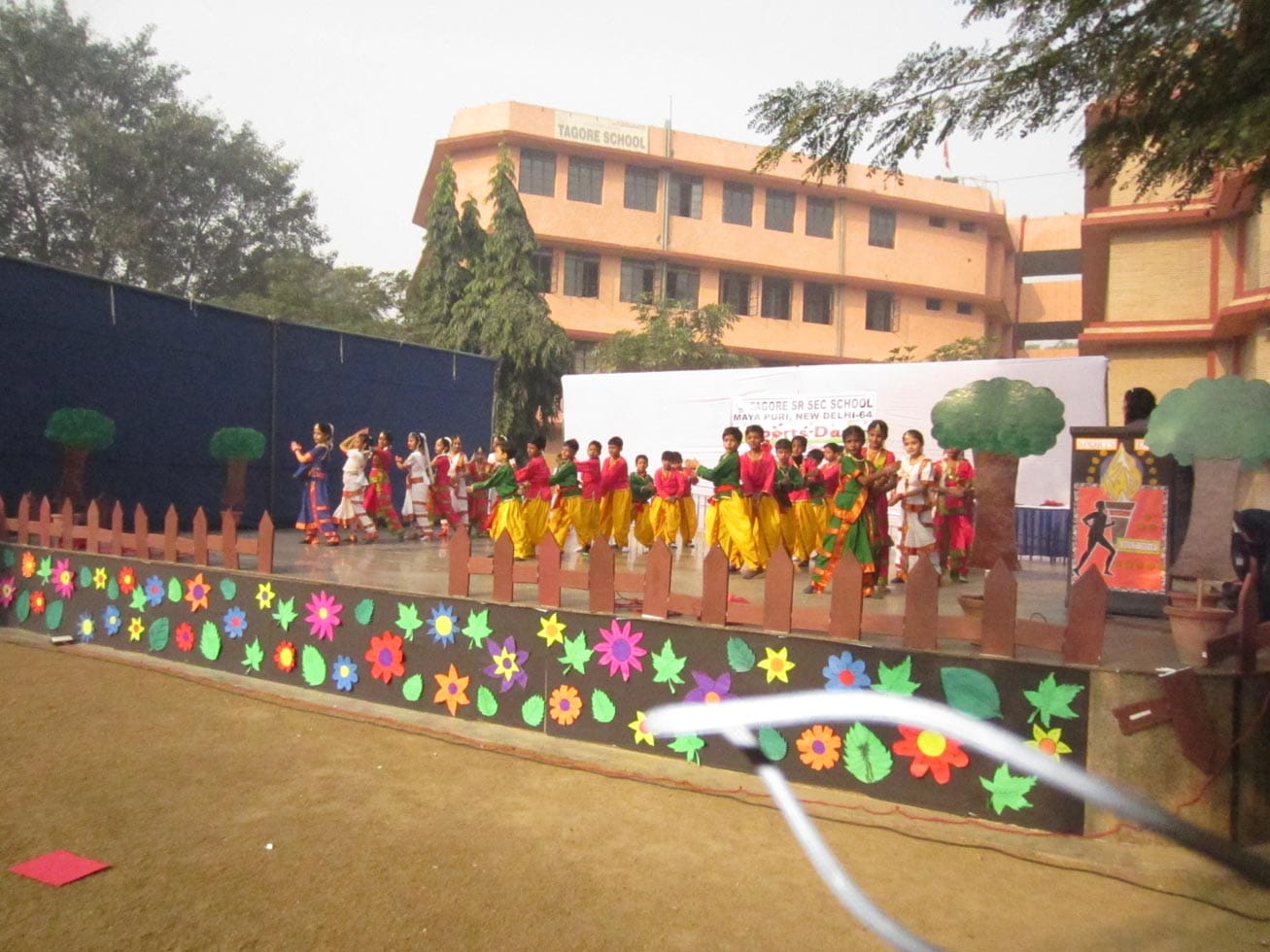 Tagore Sr Sec School  Mayapuri , New Delhi premium CBSE school has set optimum standards in the field of education 
in West. Delhi. The school has been instrumental in moulding students to grow up to be model citizens and have provided 
opportunities to teachers to learn and prosper to be eminent educationists.
CHAIRMAN: Mrs. Rakhi Kharbanda 
Our belief in the motto "Education is light" has been the energizing force behind every initiative taken by the management to ensure that all schools under our aegis contribute to the field of education and the global cause. With a team of dynamic, qualified and trained teachers, we are certain that we will touch newer horizons in the near future.
MANAGER: Mr. Tagore Kharbanda
Our school believes in imparting value based education. This has been the USP of our institute. Our success can be measured not only by the number of students under our wings, but also from the high standards of moral conduct that our children exude.
PRINCIPAL : Mr. Mohit Kumar Ahuja
Our institute  that stand with pride, not only because of being  well equipped and can boast of excellent infrastructure, but also because every member of this huge team believes in teamwork, stead fastedness and commitment to the greater cause.
Where the mind is without fear
and the head is held high,
Where knowledge is free;
Where the world has not been broken
up into fragments by narrow domestic
walls;
Where words come out from the
depth of truth;
Where tireless striving
stretches its arms towards
perfection;
Where the clear stream of reason
has not lost its way into the
dreary desert sand of dead habit;
Where the mind is led forward
by thee into ever-widening
thought and action–
into that heaven of freedom,
my Father,
Let my country awake.
Rabindra Nath Tagore
AFFILIATION STATUS: Affiliated to Central Board Of Education up to 31st March 2028
AFFILIATION NO. : 2730126
THE SCHOOL IS AFFILIATED WITH THE CENTRAL BOARD OF SECONDARY EDUCATION FOR ITS SECONDARY SCHOOL EXAMINATION AND SENIOR SCHOOL CERTIFICATE EXAMINATION FOR ALL THE FOUR STREAMS VIZ. SCIENCE (MEDICAL/NON MEDICAL), COMMERCE AND HUMANITIES.
EXTENSION OF AFFILIATION UP-TO 31st March 2028.
NAME OF THE SOCIETY:
RABINDRA EDUCATIONAL SOCIETY (REGD.), UNDER SOCIETIES REGISTRATION ACT'1860. REGISTRATION OF THE SOCIETY IS ABSOLUTE.
RECOGNITION STATUS:
THE SCHOOL IS RECOGNISED BY THE DIRECTORATE OF EDUCATION, GOVT. OF NCT OF DELHI VIDE LETTER NO.
 F-22(104)80/81,499 DATED 26.02.1981.
SCHOOL I.D. : 1514085